Welcome to the Carillon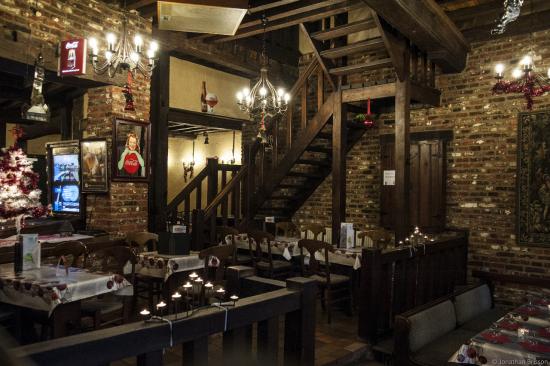 Welcome to the Carillon;
Here is more than 20 years than we make every effort for the customer satisfaction.
On this site, you can acquaint with our various activities or promotions(classes).
The inn is opened from 8 hours and let us close as soon as possible at 10 pm, for the weekend from 11 am till 00 am
The cooking(kitchen) is non-stop from 11:30 am till 10 pm.
Our card(map) distinguishes itself, by a wide selection of grills, fishes and pastas.
But also by a small varied restoration(catering), by not forgetting
The students who can find a wide selection of dishes with knockdown prices there...
The atmosphere is friendly and the tranquilité is our word of order.
Possibility of organizing your birthdays(anniversaries) or your receptions and it in your budget!
We have one capacities of acceuil of 95 people.
While waiting for to see you, we wish you good visit of our site.